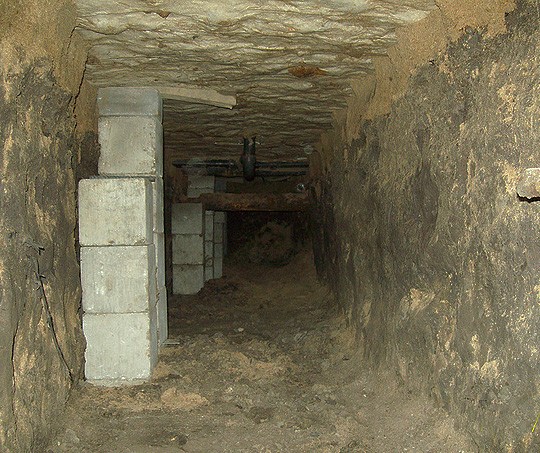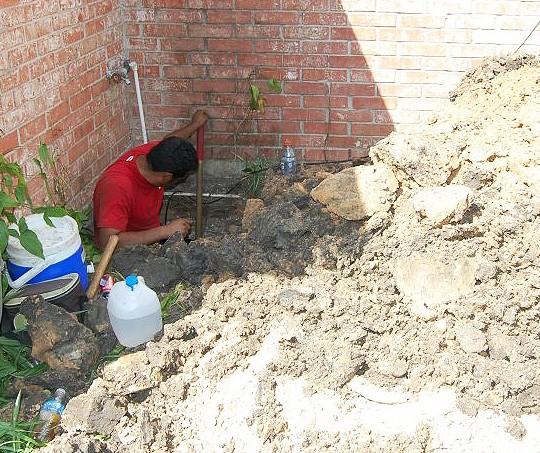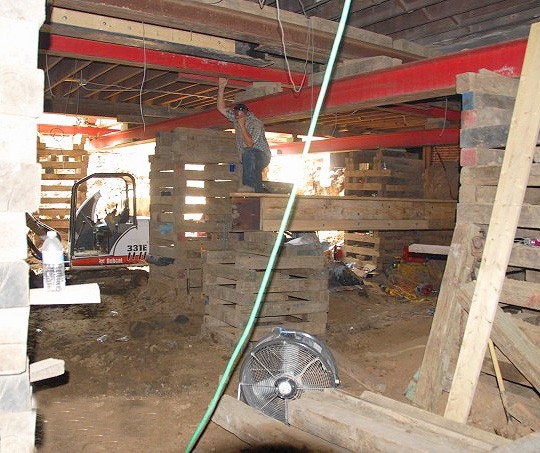 Excavation and Tunneling
Expert House Movers are home foundation excavation specialists. We also do building foundation excavations. This process is used for:
Adding a basement for more storage space and shelter from severe weather.
Adding a lower level is the cheapest way to increases square footage and property value.
Getting under the home for pilings.
Raising the home for pier and beam or other foundation repair.
House lifting to move your building to another location.
Lifting and leveling your home.
Our special tunneling technique is worth watching! Excavation is used in most every project in some way so you know we are efficient in moving ground. We can tunnel completely under the average home in less than one day and you won't believe how we do it. From small crawlspaces to digging out an entire airport terminal, we can do it all.
Why go high when you can go low and save money to add more room? Aside from our home moving and leveling service, we can give you a safe and secure basement or lower level to add precious space and increase value far cheaper than building higher.
Expert House Movers is a 4th Generation structural moving company now in Galveston, TX but our good name and reputation is known nationwide. If you need your house lifted with the safest structure raising equipment used to move the Hatteras Lighthouse, the Newark airport terminal or even the house down the street, call us today!
 Get Your Free Quote: 409-750-3448
See More Excavation Projects Here